Future / Electric Concept Lineup
---
VW Tarok Truck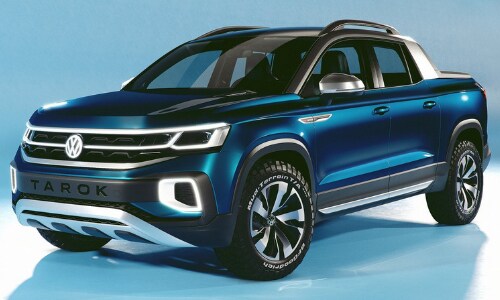 *Starting at TBD | MPG TBD | Seating for 4-5*
VW Amarok Truck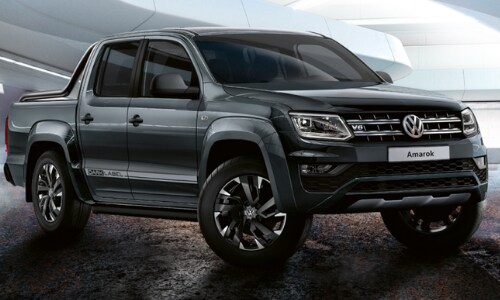 *Starting at TBD | MPG TBD | Seating for 4-5*
Kicking off the new VW lineup of 2020 Volkwagen models are the sedans and compact cars. Get ready for the 2020 VW Jetta, 2020 VW Jetta GLI, 2020 VW Passat, 2020 VW Arteon, 2020 VW Golf, 2020 VW Golf R, 2020 VW Golf GTI and the 2020 VW e-Golf. You might notice that the Beetle is missing from the lineup. VW is discontinuing production of the Beetle as 2019 is to be the last year of the iconic VW bug. As the Beetle comes to an end, VW is looking at the influence of the Beetle over the years and the impact that will have on future vehicles. Next in the 2020 lineup are SUVs and Wagons including the 2020 VW Tiguan, 2020 VW Atlas, 2020 VW Golf SportWagen and 2020 VW Golf Alltrack.
Now for a look into the future, and that future is electric. VW is making huge plans for an all-electric future claiming to launch it's last gas-powered car in 2026 alongside a mass-production of electric vehicles by 2025. This comes in part of their shared vision with partner/collaborator Ford Motor Company to move to an eco-friendly all-electric lineup. Aside from just electric vehicles, VW is looking into autonomous car sharing services. Furthermore, Volkswagen is looking into a revival of VW trucks in North American markets as well. VW has released some inside looks into this future they're envisioning by showing us future / electric concept models such as the VW ID. BUZZ, VW ID., VW ID. VIZZION, VW ID. CROZZ, VW ID. ROOMZZ, VW ID. BUGGY, 2020 VW Atlas Cross Sport, VW Atlas Tanoak Truck, VW Tarok Truck, and a successor to the VW Amarok Truck. This future-electric lineup shows a bright and exciting future for Volkswagen. If you have any questions about the new VW lineup or 2020 VW models, please call us at 719-473-4100 or stop by our Volkswagen dealership in Colorado Springs for a test drive. Check out our new VW inventory while you're at it. Visit Bob Penkhus VW!
---
Make an Inquiry
2020 Volkswagen Lineup in Colorado Springs
We're sorry, availability of some equipment, options or features may be limited due to global supply issues affecting the auto industry. Please be sure to verify that the vehicle you purchase includes all expected features and equipment.