Depending on where you live and how much snow (if any) you get year-round—you might want to consider purchasing a set of Winter Tires for those cold, snowy seasons. The right set of All-Season Tires are made to keep you safe on the road in normal to mild weather conditions—but if you live in an area where you do a lot of winter driving (like beautiful Colorado!), keeping a set of Snow Tires handy is not a bad idea.
But let's take a deeper look to learn the differences between Winter Tires and All-Season tires, and see if you agree.
What are All-Season Tires?
All-Season Tires are designed for normal road conditions and perform best in dry and wet weather. They offer normal traction—made with tread that will compound and stiffen when temperatures drop, and they can also withstand extreme heat. These tires have no problem maneuvering wet roads caused by rain and can even manage traction with mild to light snow. However, All-Season Tires are not designed for harsh winter weather conditions including deep snow, ice, and temperatures that drop below 45 degrees (F).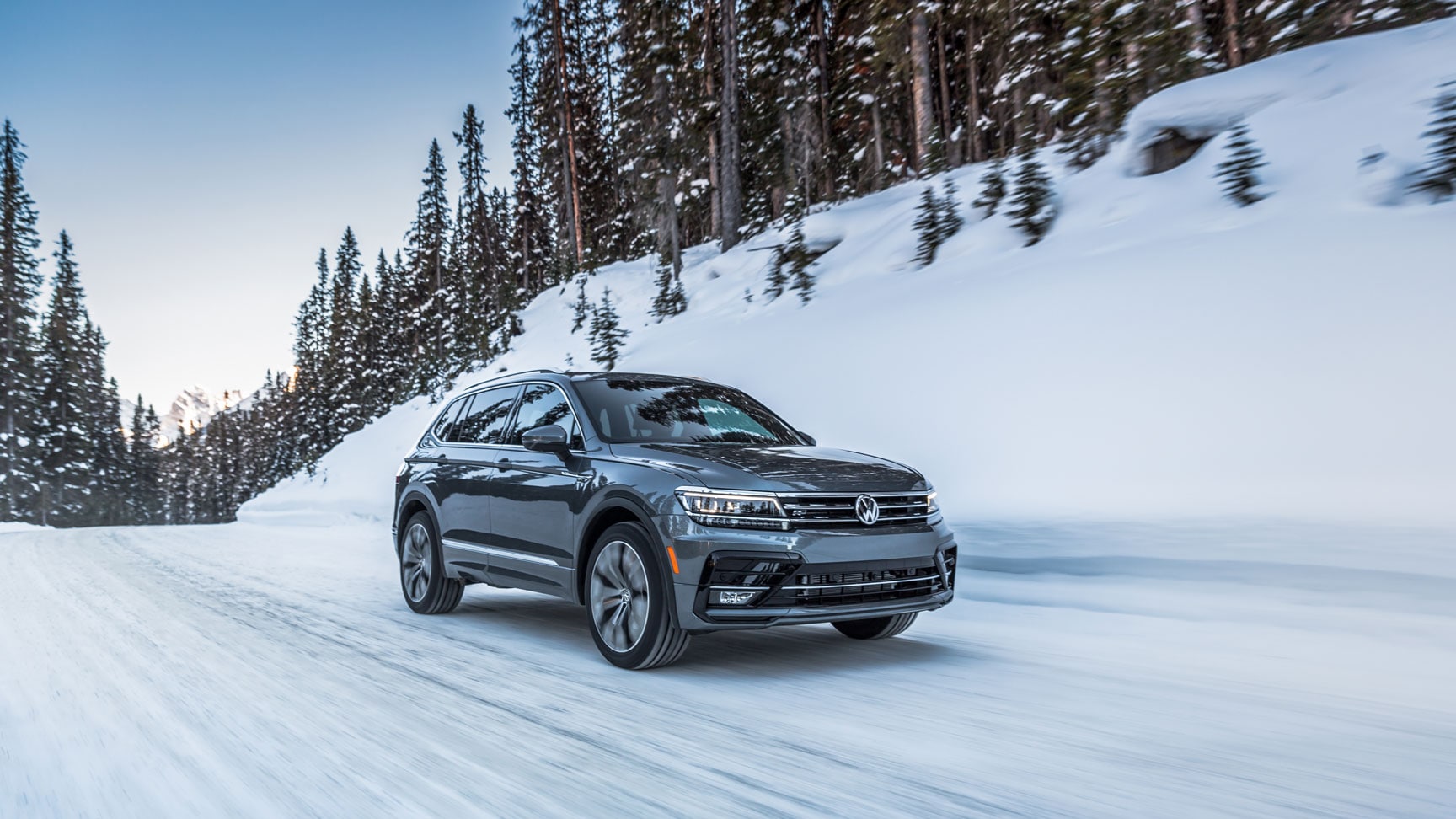 What are Winter Tires?
On the other hand, Winter Tires (or Snow Tires) were made to perform well in the winter months and can handle deep snow, ice, and slush with ease because of their jagged tread and deep grooves. The supple rubber that Snow Tires are made to allow them to perform in freezing temperatures without becoming brittle or cracking.
Winter Tires come in two forms: Stud-less Winter Tires and Studded Winter Tires. Both tires offer optimized traction with deeper grooves and sharp irregular edges (or sipes)—but Studded Winter Tires have added studs for enhanced traction on the ice and snow. The tire tread will remain flexible on both tires in temperatures below 45 degrees (F) and are designed to grip best in snow, slush, mud, and ice.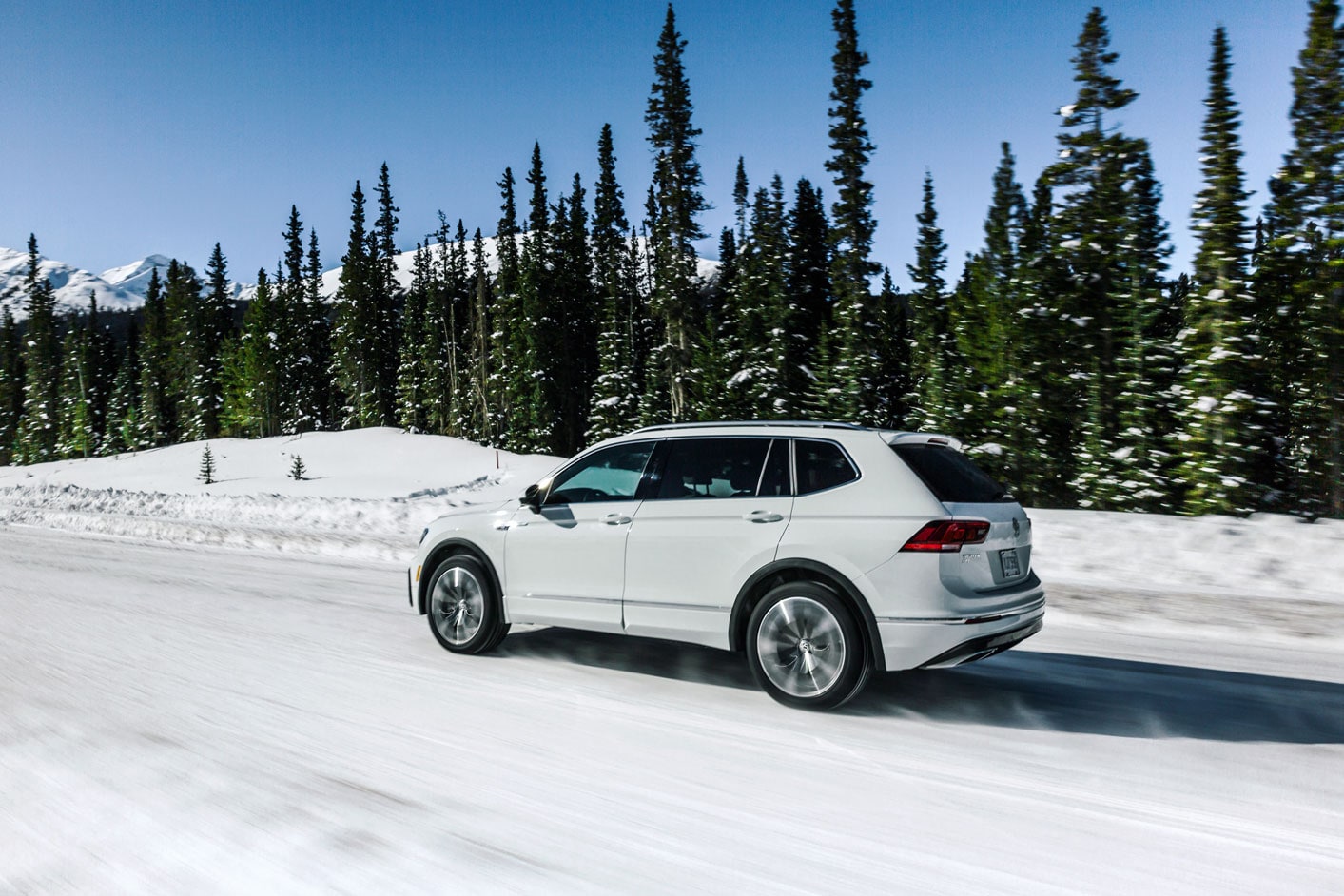 Winter Tires vs. All-Season Tires
The biggest difference between Winter Tires and All-Season Tires is the weather conditions they were designed for. All-Season Tires simply do not provide the safety you need if you are driving in deep snow, ice, or other harsh winter weather conditions. If you experience colder winters—you will definitely get better performance with Winter Tires.
However, you don't want to drive Winter Tires in the summer months because the soft tread, designed for winter driving, generates an unnecessarily high amount of heat—and that will ruin the tire structure if driven in warmer conditions. So, when you're thinking Snow Tires vs. All-Season Tires, the Winter Tire option will always win out if you drive in the snow!
We hope this article helps you get better prepared for driving in the winter snow and ice! We want you and your family to stay as safe as possible. Always check the weather conditions before you leave home and if possible, stay indoors if you know there will be a bad snow or ice storm.
If you need help purchasing winter tires for your Volkswagen, stop into our VW Bob Penkhus showroom (virtually or in-person) today. We're here and always happy to help!
- Your friends at Bob Penkhus Volkswagen