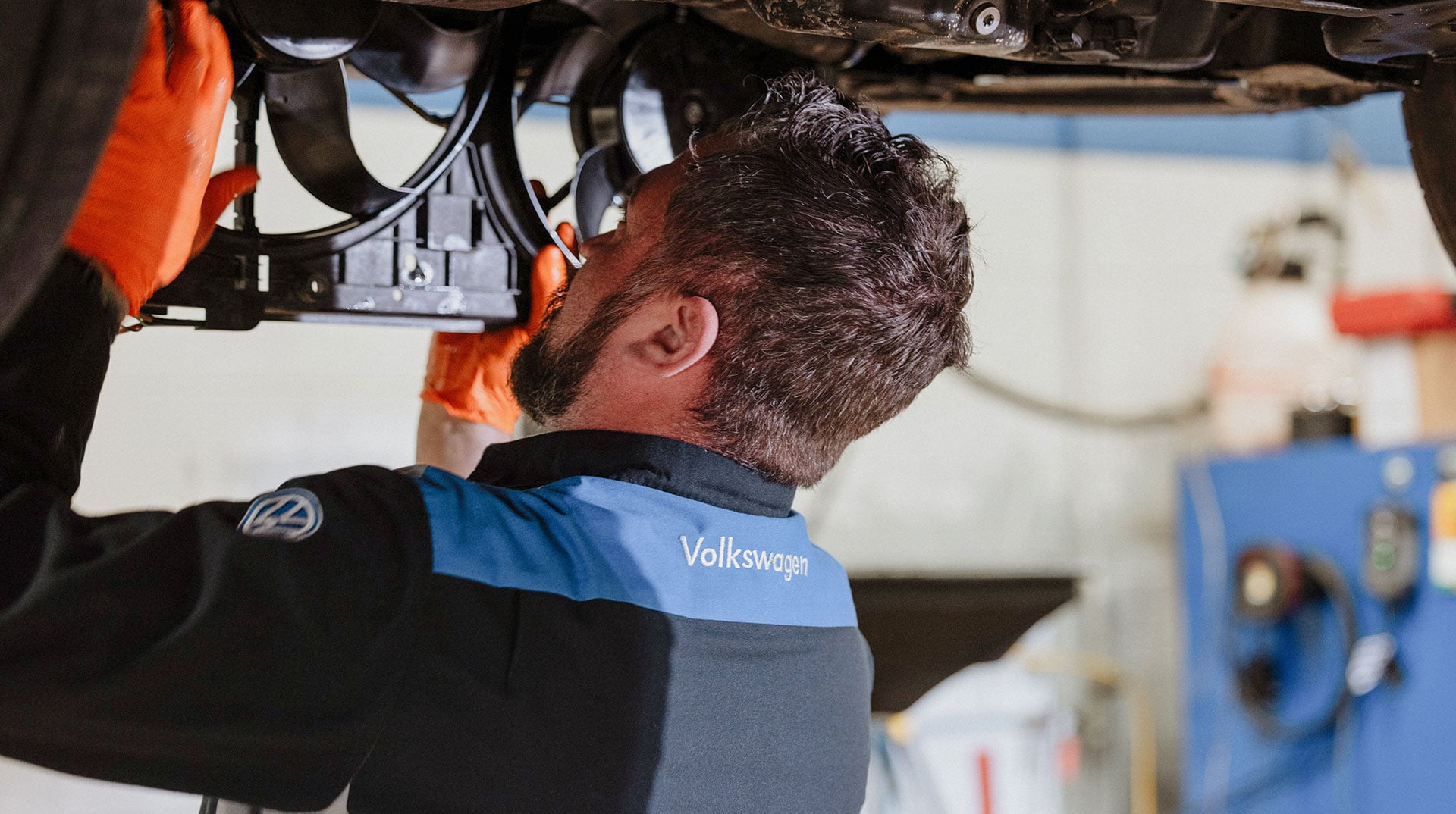 Need to get your car serviced but don't know where to go? When needing to get your car serviced, you have a few options: (1) you can take your car to a local car mechanic, (2) a chain repair shop, or (3) a certified dealer service center. A great mechanic can fix your car issues at any location — but here are the reasons we think it's best to get your car serviced at a dealership.
Unmatched Convenience
Car dealerships and VW Service Centers are conveniently located so that you can get your car the service it needs. Some dealerships also offer VW Service Xpress, which is a quick way to receive routine maintenance such as tire rotations and oil changes. VW certified technicians will also perform their multi-point inspection, which includes looking at the engine drive belts and hoses, front and rear brakes, fluid levels, and more. Getting your car serviced at the dealership helps you feel confident about the condition of your vehicle.
Trusted Techs
VW Service Center Techs know Volkswagens inside and out. They are trained and certified to handle everything from basic services to major repairs. These techs will make sure that your car is repaired according to Volkswagen's high standards. Why settle for anything less than the best?
Genuine Parts
When your car needs repairs, it's important to use the best parts possible, which is why VW Service Centers only use Genuine Volkswagen Parts. By using the exact parts that were used to build your vehicle, you can feel confident that they'll perform well. Additionally, these parts are backed by Volkswagen's limited warranty.
Great Deals
Your tires are an important part of your vehicle, and Volkswagen has great deals to make sure that you have the best tires available. With competitive prices and rebates for the brand-name tires you trust, you can find a great deal for VW Recommended Tires. And to make it even better, if you find those tires at a lower price within thirty days, VW will price-match and issue a refund for the difference!
Regular Maintenance
It's important to perform regular maintenance on your car so it can continue running smoothly. Getting your oil changed at your local VW dealership ensures that you get the best synthetic oil that your car deserves. While you're at the dealership, have your battery and wiper blades checked — if they need to be replaced, they will have the right ones for your vehicle. The VW Service Center can also check your air filter and replace the pollen filter to ensure that you can breathe more easily in the cabin.
Don't Scrimp on Safety
Your car's brakes are a vital safety feature that must be completely reliable in all conditions. The breaking experts at the dealership will be able to take care of your vehicle to keep you and your passengers safe. The dealership offers genuine VW brakes for your car's specific specifications and brake fluid that adheres to Volkswagen's high standards.
We know you love your Volkswagen, and we love to make sure you and your family are always safe on the road. Book your service appointment with Bob Penkhus Volkswagen today (virtually or in-person) and we'll check your car from top to tire to ensure you're always ready for the journey ahead.
- Your friends at Bob Penkhus Volkswagen