*Pre-production ID CROZZ concept car shown throughout. ID.4 production models subject to change.
Volkswagen's First ID EV for the States
There's been a lot of hype about the latest VW concept cars and it's time to take a closer look at a fan favorite, the Volkswagen ID.4. The VW ID.4 electric SUV has a lot to offer, which is why we want to look at all the data we currently have on it. From the VW ID.4 price to the VW ID.4 range, we will examine necessary details such as performance specifications, interior features, advanced technology, upcoming release dates, and more.

Build & Reserve Yours Today


Volkswagen ID.4 Release Date: Coming to USA?
We have received word that there will be a VW ID.4 released in the United States as Volkswagen declined to bring the VW ID.3 to the States after its European debut. This VW ID.4 model will be produced in Chattanooga, Tennessee. Currently, we anticipate the official VW ID.4 release date to be towards the end of 2020 or even into early 2021.


Volkswagen ID.4 Price & Configurations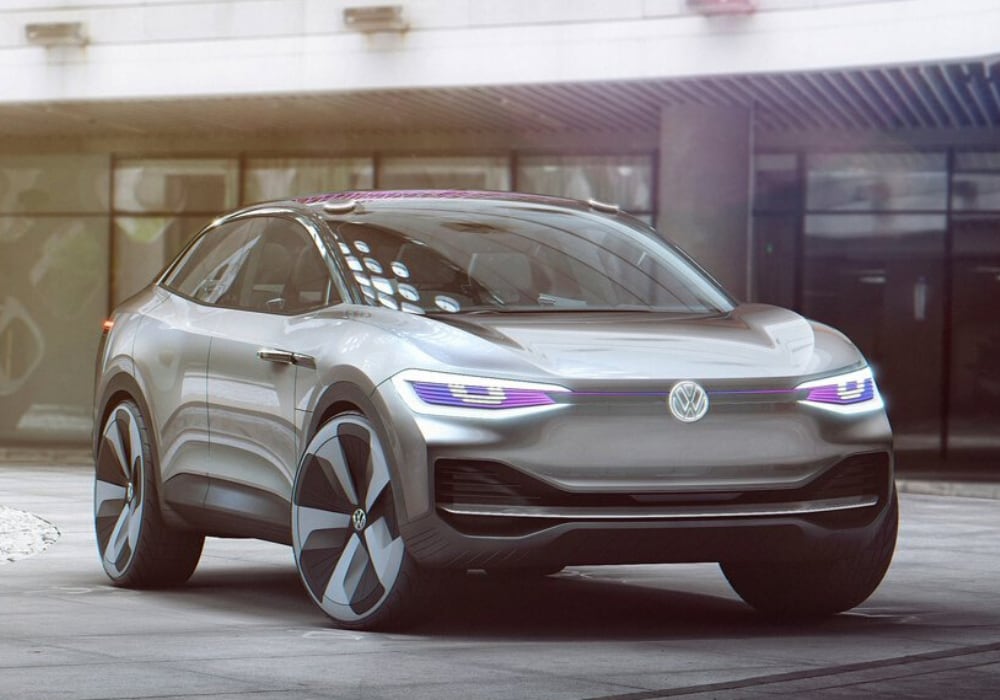 Volkswagen hasn't released the official VW electric SUV price yet or the specific trim levels. There has been speculation of the standard three levels that we've seen on Volkswagen models for years, starting with the S trim. Some projections put the estimated VW ID.4 prices around these numbers:
S: $35,000 (est.)
SE: $40,000 (est.)
SEL: $45,000 (est.)


VW ID.BUZZ
VW ID.4 Interior Features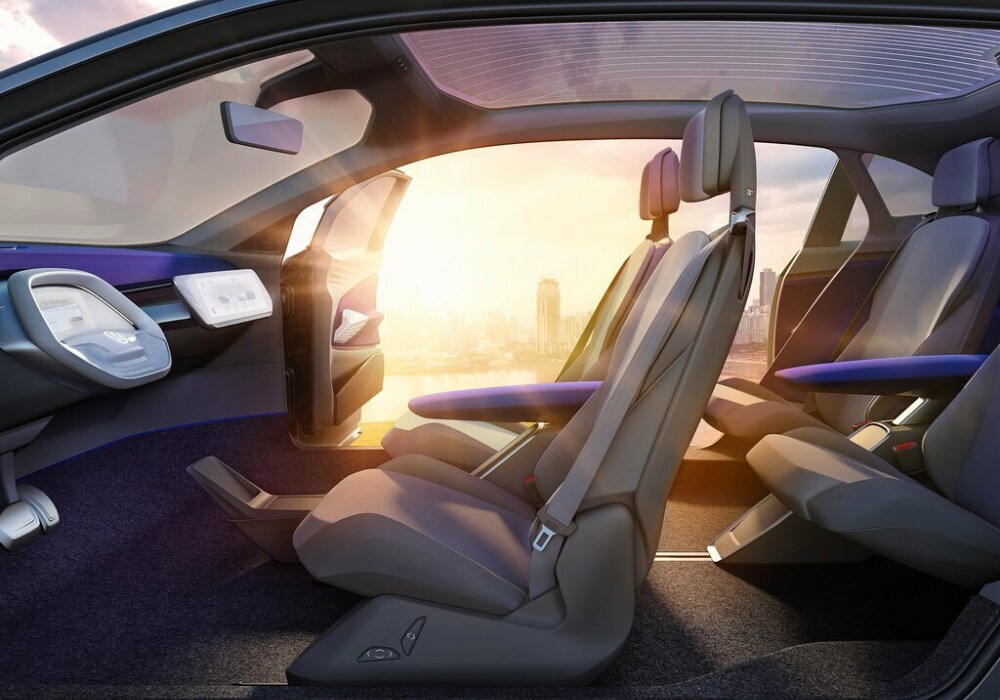 While we haven't seen the actual interior of the new VW ID.4 set for the US yet, we do expect it to resemble the ID.4 concept interior cabin that debuted a while back. This ID.4 concept interior featured sliding rear doors and a retractable steering wheel. There is also plenty of passenger and cargo space because of the minimalistic EV packaging. Standard features will likely include equipment such as Android Auto, Apple CarPlay, wireless phone charging, a Wi-Fi hotspot, and a large center touch screen much like the one seen in the upcoming VW ID.BUZZ.


VW ID.4 Engine & Performance Specs
When the VW ID.4 first hits the market in 2020-2021, it will only be available as a single-motor rear-wheel drive model. However, all-wheel drive is expected to come later. The rear electric motor mounted above the rear axle, produces 201 horsepower. Once VW adds the front electric motor for AWD capability, this should increase the HP by another 101 horses.


VW ID.4 EV Range & Battery
The VW ID.4 EV in the USA will have a 310-mile electric range, putting it ahead of the Kia Niro EV and Hyundai Kona Electric. The ID.4 will be built on the MEB platform and should have similar MPGe ratings to the ID.3 models. The VW ID.3 comes with 3 EV battery choices: 45 kWh with 205mi range, 58 kWh with 261mi range, and 77 kWh with 341mi range. That is an estimated 146-153 MPGe rating on average between all 3 batteries. We don't have the EPA-estimated MPGe yet for the new VW ID.4 but we will update this section as soon as that information becomes available.


VW ID.4 Exterior Dimensions & Colors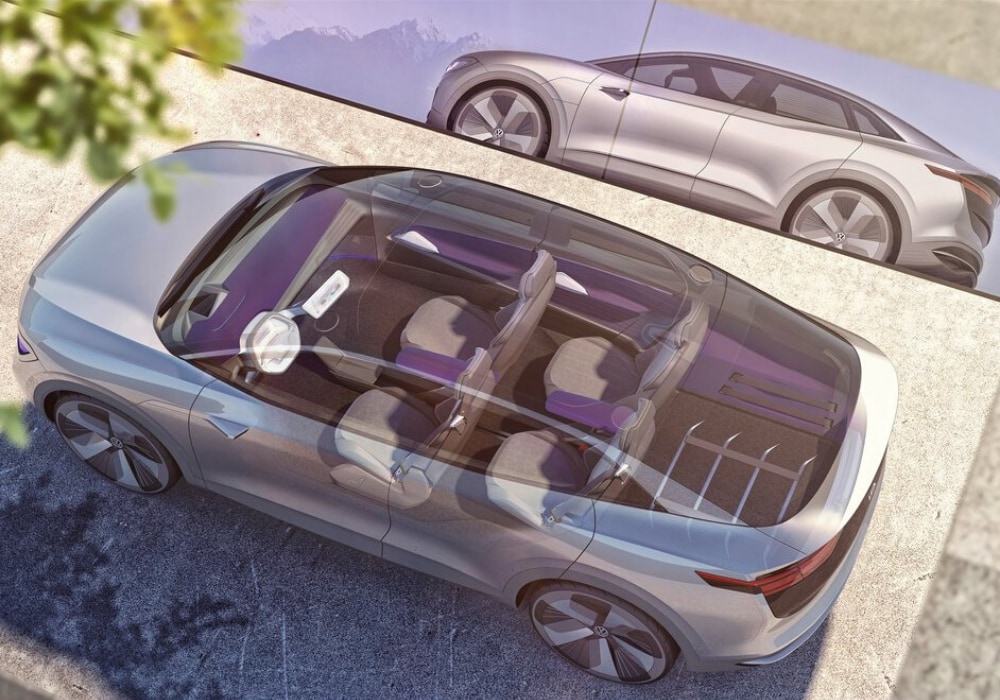 As of now, we do know that the VW ID.4 will measure bigger than the ID.3, most likely a bit longer and taller for more cargo area space, making it more comparable in size to the Volkswagen Tiguan. Exact ID.4 exterior dimensions are still unknown, but the ID.3 is 167.8" L x 71.2" W x 61.1" H whereas the 2020 Tiguan is 185" L x 72" W x 66" H. The new ID.4 will likely have a length close to 180-inches, a width around 72-inches, and a height approaching 65-inches. There isn't any word on the exterior color choices yet for the ID.4, but we expect to see many ID-inspired vibrant color options or duo-tone color options as seen on the ID.3 and ID.BUZZ.


VW ID.4 Safety Technology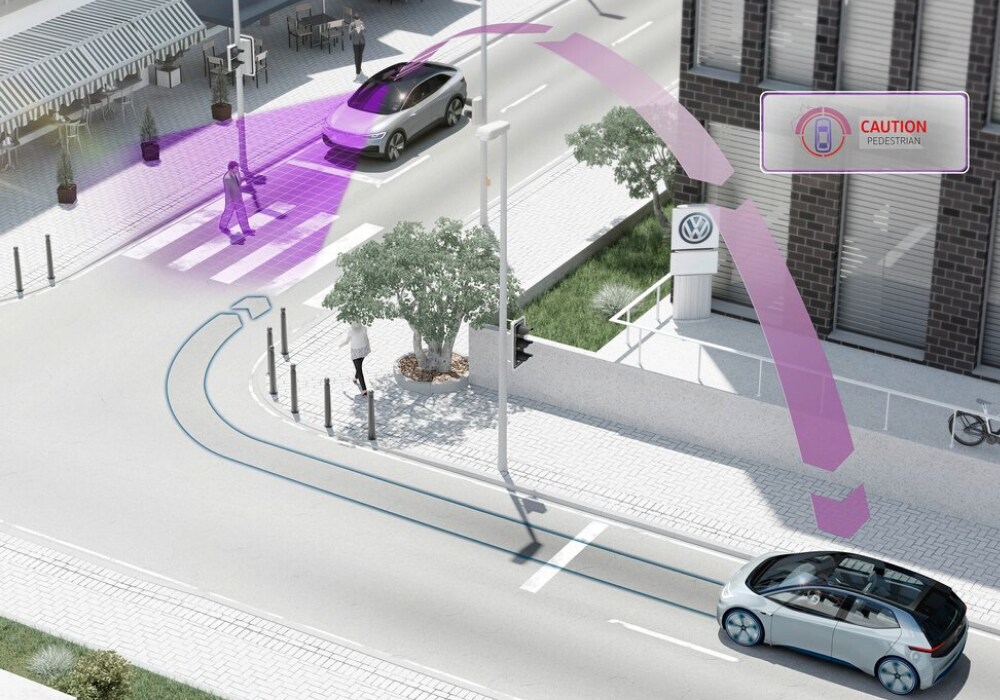 The new VW ID.4 hasn't been rated by the NHTSA or IIHS safety organizations yet, but it will come with plenty of advanced safety technology. At some point, the ID.4 might even include the ID. Pilot, which is Volkswagen's first autonomous drive mode, relying on sensors and laser scanners to drive itself. Other standard safety features will likely include automated emergency braking, pedestrian detection, lane-departure warning, lane keep assist, and more non-disclosed driver-assist technologies.


VW ID.4 Reviews & Ratings
Enthusiasts can't say enough about the new VW ID.4. Car and Driver states that the "attractive styling should make it a desirable SUV," while CNET states "VW ID.4 is the production ID.4 electric crossover we've been expecting for a while." Since this is the first-ever VW ID model to hit the states, these levels of excitement and anticipation are very much warranted.


New 2021 Volkswagen ID.4 in Colorado Springs
When the time comes, stop by Bob Penkhus Volkswagen in Colorado Springs to check out the 2021 Volkswagen ID.4 and take a test drive. Browse our new inventory below. We will have the new ID.4 in stock shortly after its US release date.

Build & Reserve Yours Today